2024 VW Atlas: new teaser…
Last Updated: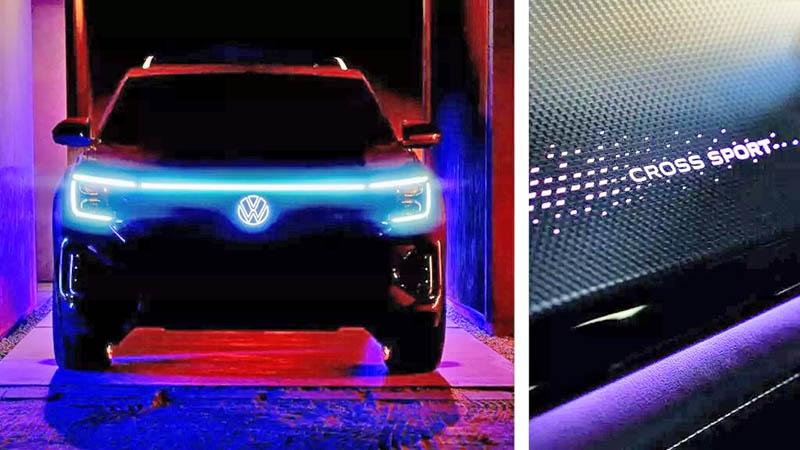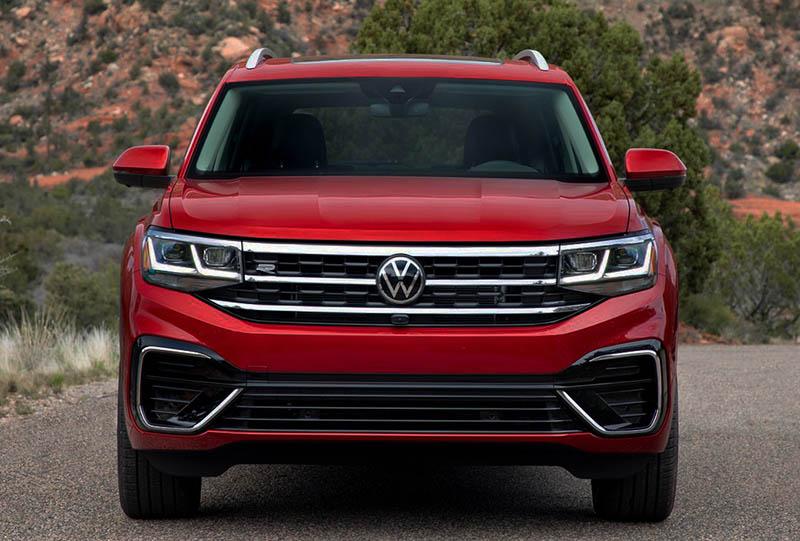 "Super proud to share a first look at the new 2024 Atlas family. A more sophisticated interior, a better powertrain, and lit on the inside and outside". That's the official word on these new teaser photos for the revised VW Atlas for 2024.
No, it's not a "new family". It will just be another mid-cycle revision for the 6-year-old Atlas. "Family" means the 5 seater Atlas Cross Sport will be getting the same changes. One change the Atlas really needs is a new interior. I mean all-new. Not just some cheezy LED lights on the dash kind of new. That interior looked old and cheap 6 years ago and it just looks terrible now. The conservative exterior (seen first on the 2013 concept) has aged well, like most super-conservative designs.
It's kind of strange to see "a better powertrain" mentioned. Since VW hasn't really come up with a new ICE powertrain in a while. And they had mentioned years ago that no PHEV would make it to the US.
We won't have long to wait since the 2024 Atlas will be shown in a few hours.