2024 Cadillac CT-5: new spy shot.
Last Updated: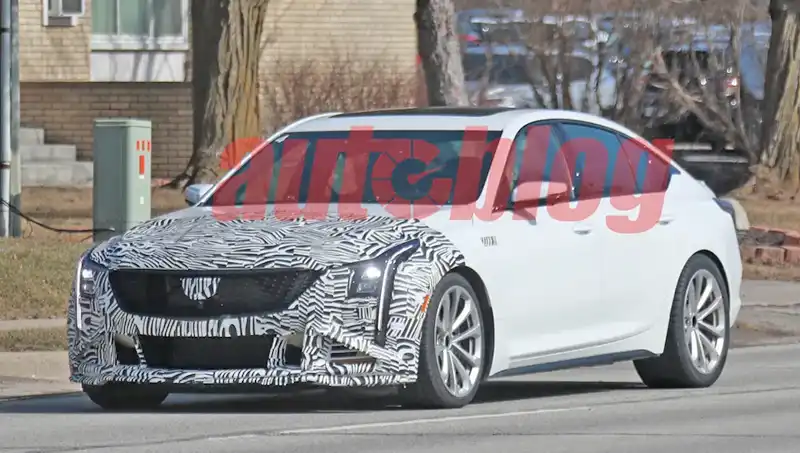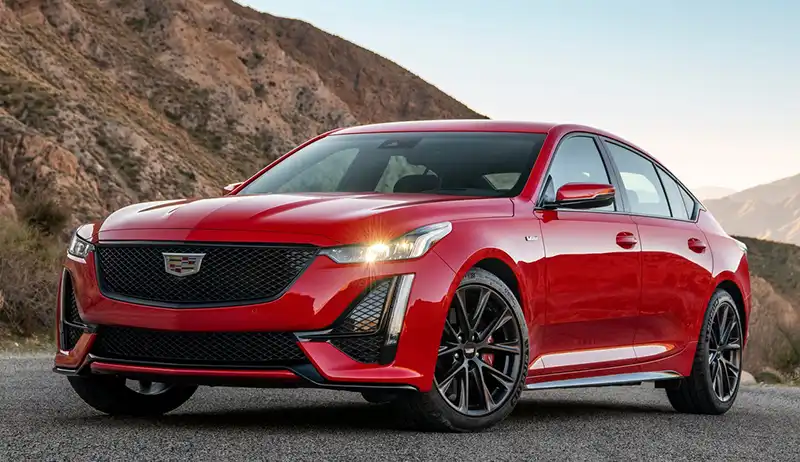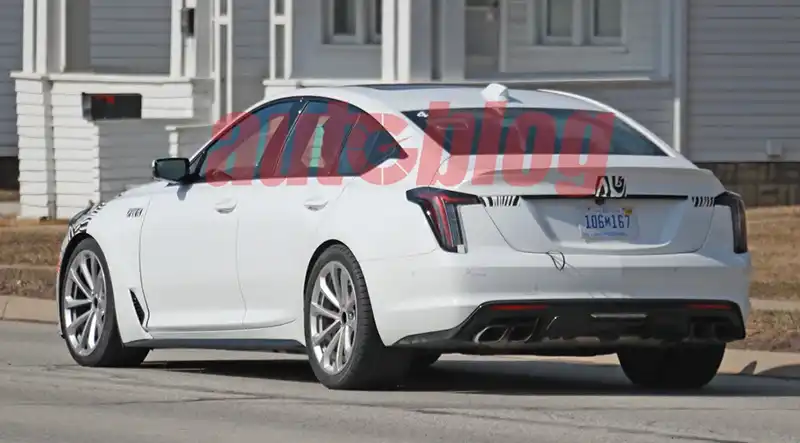 As expected, the Cadillac CT-5 sedan will get some serious modifications for the 2024 model year. Basically, what just happened to the revised 2024 XT4. And the CT-4 and XT6 will be next.
The redesigned front end seems to allow for using the same hood and fenders. Which saves some cost. The grille is a bit narrower and wider. Unfortunately, nothing has been done to add a 3rd side window to the profile, instead of the cheap-looking black plastic trim.
Just like the 2024 XT4, the CT-5 is getting a heavily refreshed interior with an all-new dash that includes the giant screen. A much more modern setup than what's in the current model.
I test-drove the CT-5 not long after it came out. It is quite an impressive sedan. With a super generic interior. The car deserves better and it's getting it soon.
This is good news and will probably do for another 2 or 3 years. A good-looking Cadillac EV sedan would be very nice as a replacement…