2024 Toyota Tacoma: teaser.
Last Updated: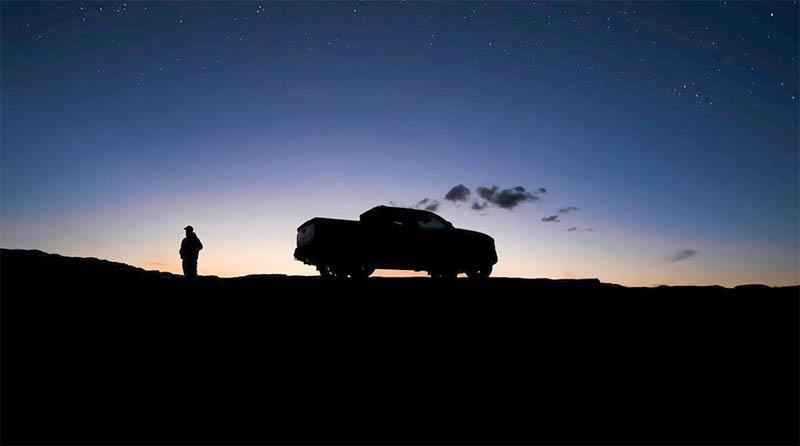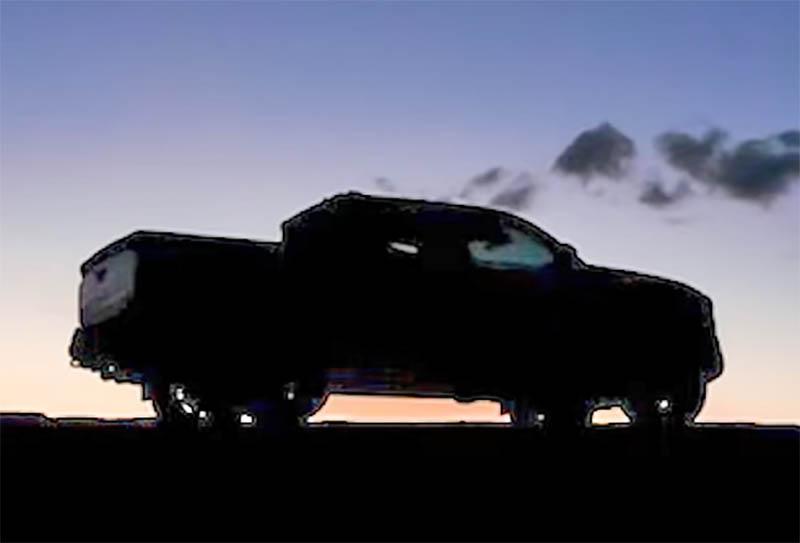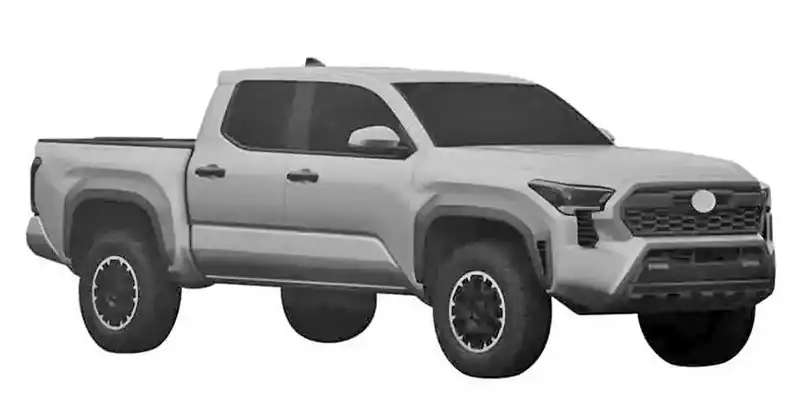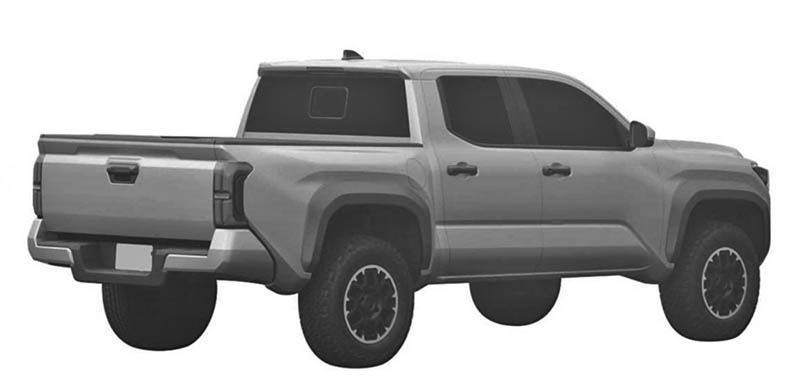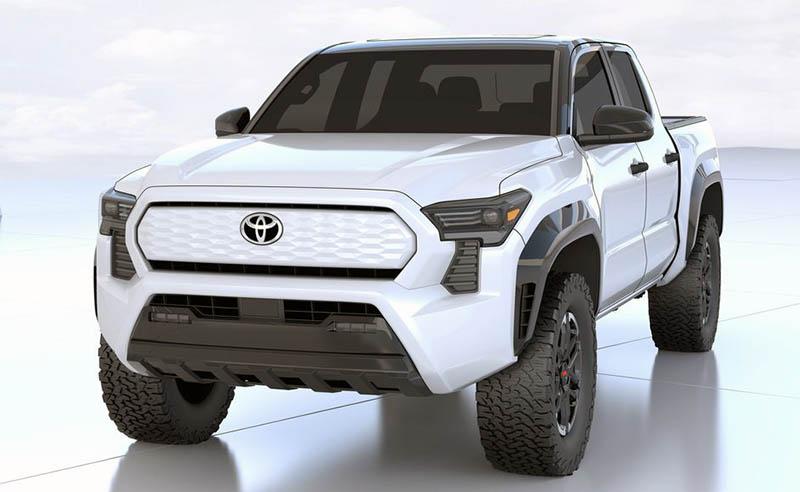 Toyota has just released the first official teaser for the next-generation 2024 Tacoma pickup.
Even though the truck is a new design, it won't be a surprise at all. As you can see, we've already seen patent designs a while ago, and Toyota even showed the new truck back in 2021 as their "New EV Pick-up". Which is the exact same design seen in the patent images.
Not sure about an actual electric version of the new Tacoma, but it will certainly be available with a hybrid powertrain. And probably will ditch the good old 3.5 Liter V6. My guess is a hybrid might even be standard.
The "new" design looks a lot like the current one. The current generation came out back in 2015 and I think it still looks pretty good. I'm not sure why anyone would really want a new one when there are tons of slightly used ones out there. Unless you crave screens really hard. The new Tacoma will face the usual competition from the Nissan Frontier, but also from the new Chevy Colorado and GMC Canyon which have been getting great reviews so far. And a new generation Frod ranger is just around the corner…