2026 Scout: new teaser.
Last Updated: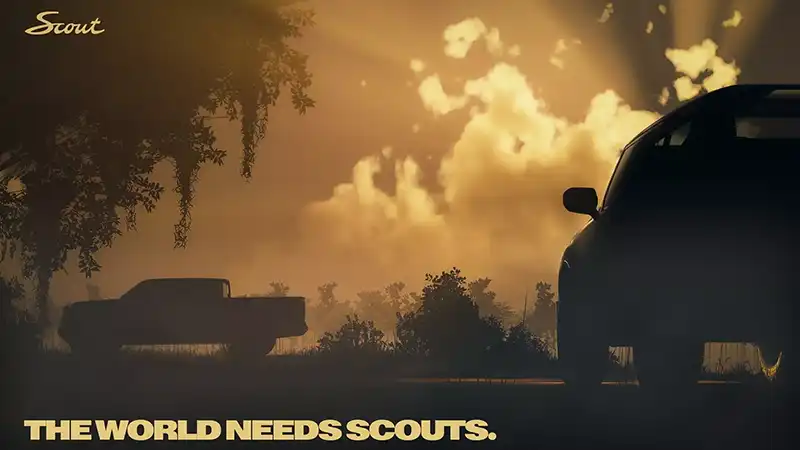 That's right. 2026…
Last year, VW announced it would revive the old Scout brand with 2 all-new EVs. An SUV and a pickup. Both look like retro-futuristic versions of the old 1970s Scout truck. Which is great news. And would be an instant competitor to the Ford Bronco.
Now we have a new teaser, showing a bit of both version. Although it might be a teaser for an upcoming concept and not the actual production model.
Since the cars will be built in a brand new 2 billion factory in South Carolina. Production at the new factory isn't scheduled to start until 2026. Which is 3 years after the groundbreaking. VW had announced earlier they would show a concept first.
3 years is quite some time. There might be an electric version of the Bronco by then. And a GM competitor as well from Chevrolet or GMC. Or both.
3 years is a lot of time for many, many teasers…