2024 Jeep Wrangler.
Last Updated: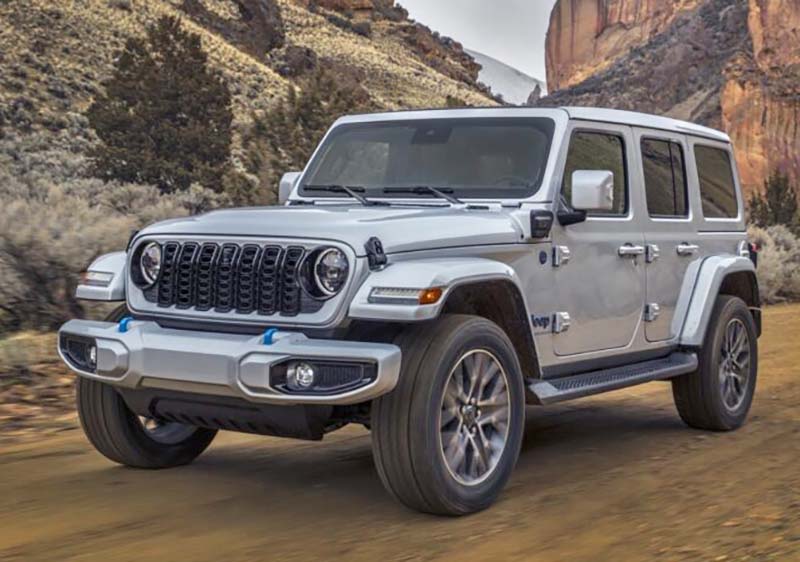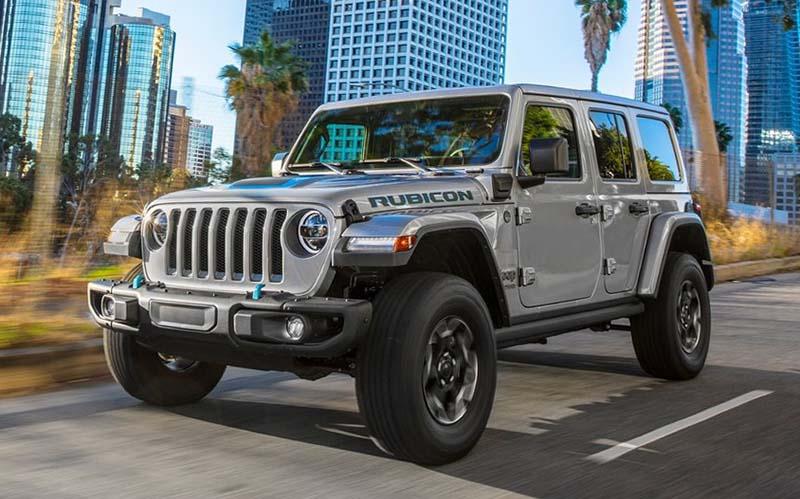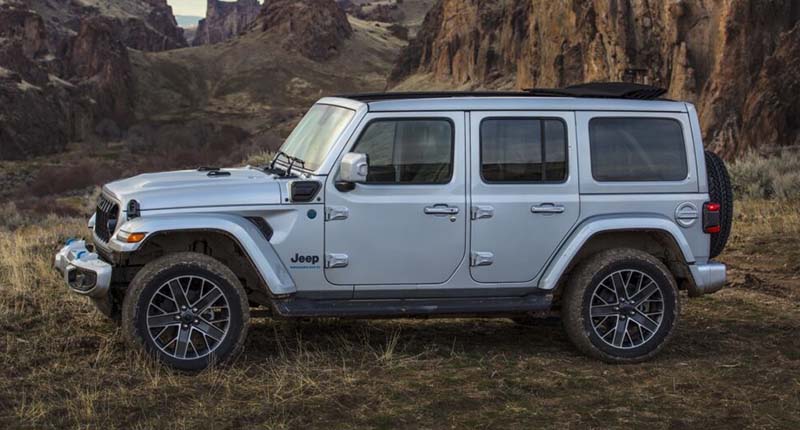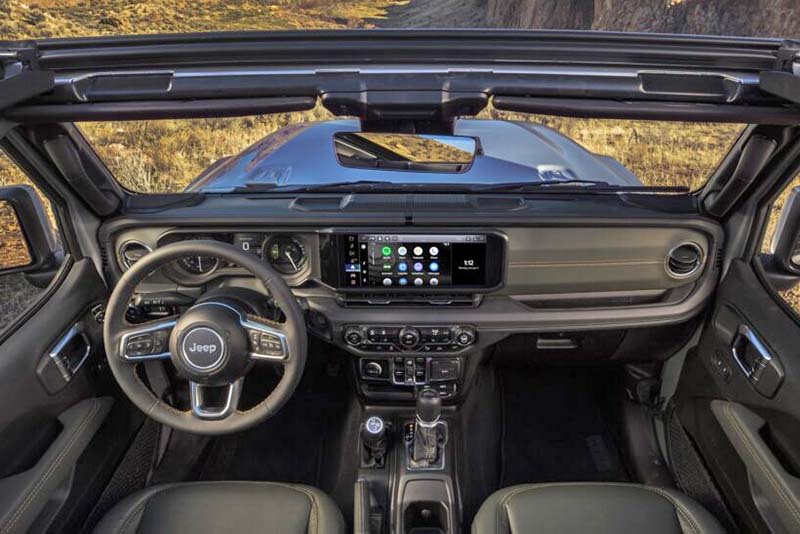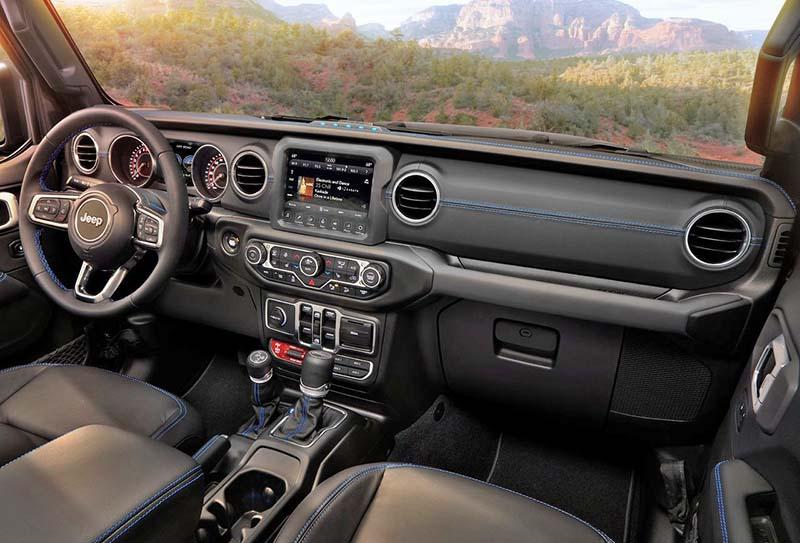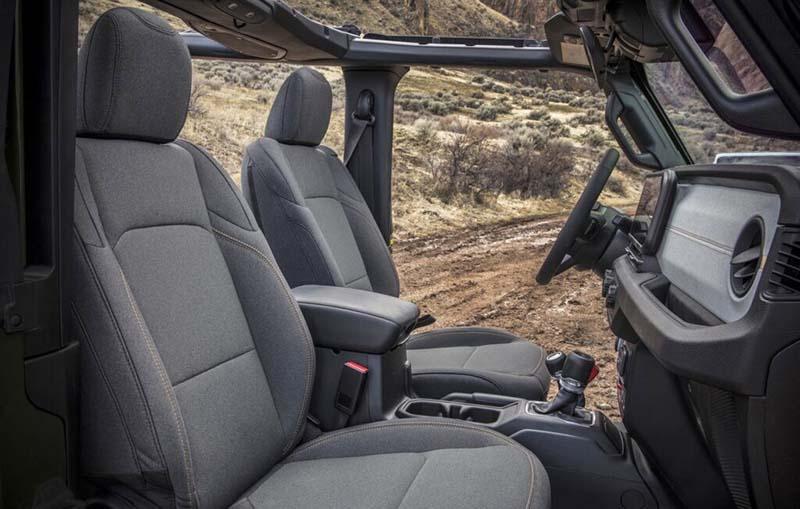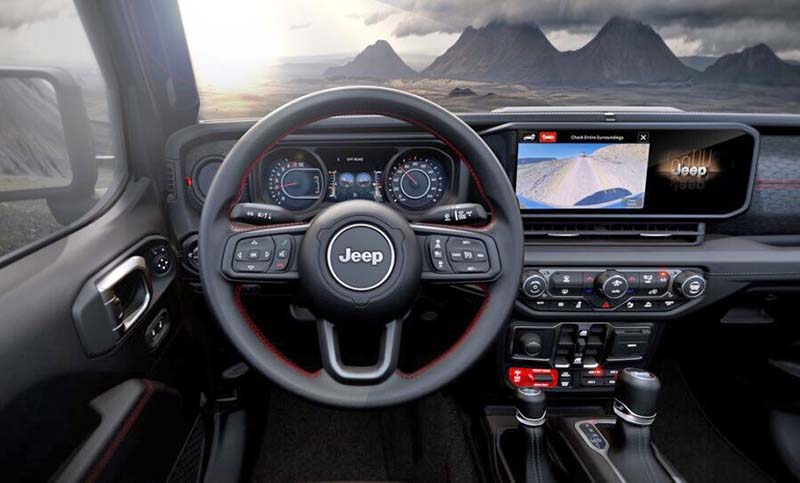 The Jeep Wrangler is getting a few changes for the 2024 model year. The most obvious is a new front end, with a smaller grille. This is a refreshing change since the current trend is for larger-than-ever grilles.
Inside, the dashboard has been revised to include a much larger 12.3-inch center screen. While it's not perfectly integrated into the rest of the older dash design, the new screen does look quite upscale. And doesn't look like an after-market tablet like is the case in so many cars. The center circular vents have been replaced by thin horizontal units under the new screen. The rest of the interior seems the same. Although the cloth on the seats seems like a really nice improvement over the current standard material. The 2024 Wrangler is also finally getting an antenna that is integrated into the windshield.
Powertrains are the same as before. As it keeps the 2.0 Liter Turbo and the 3.6 Liter V6. As well as the PHEV and the crazy V8 option with 470HP.
There is now a more affordable way to get into the PHEV model with a new Sport S 4xe version. Which should be quite popular since the regular 4xe model is currently the best-selling PEHV in the US. All 4xe versions can now power external devices through 4 120-volts outlets.
The Wrangle seems to have been around forever. We don't even notice it anymore. I started paying more attention a couple of years ago when the PHEV model came out and realized they were available for a pretty affordable lease. ( I think it was under $400 a month). Also realized how super popular they were. They sold over 204 000 of them in 2021! (Over 181 000 last year) That's more than the Honda Accord!
The lease price went up like crazy during covid but is actually now back to under $400 a month. Which is actually less than the non-PHEV Wrangler (!?) While I'm not getting one anytime soon I can see why the Wrangler is that popular. Such an amount of personality is really rare these days, at any price.