First Tesla Cybertruck built
Last Updated: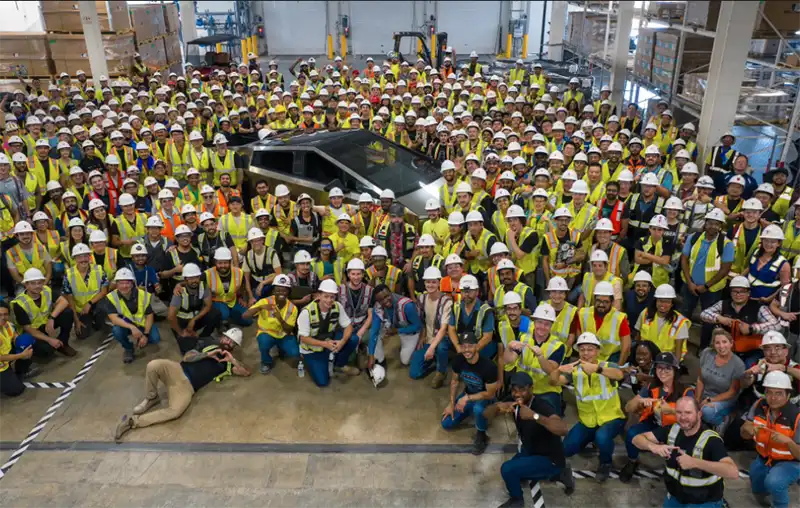 Tesla has posted a photo of the 1st Cybertruck built in its Texas factory.
This milestone comes about 3 1/2 years after the Cypertruck prototype was introduced. Not sure yet if this is an actual production model or a pre-production truck, but they should both look exactly the same anyway. Also not sure how many will be built every year, but the waiting list is over 1.5 million so far. Many of these reservations will probably drop out, but it will still be a long, long time before most people can get a hold of one. Ordering one now would mean many years on that long waiting list.
The price was also supposed to start at around $40 000, back in 2019. That's what Ford and Chevrolet also mentioned about their electric trucks. As we know, the $40 000 F-150 lightning base price quickly became $60 000. And the cheapest Chevrolet Silverado EV available this year will cost $75 000 (Although GM claims a cheaper $50 000 version is coming later).