Mystery SUV
Last Updated: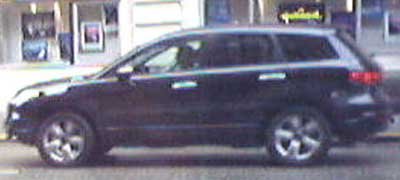 This picture has been posted around the web for a little while, but nobody seems to know for sure what it is.
Most people are guessing this is either an Acura RDX or the next MDX.
I don't think so. It doesn't look anything like what we already know of these 2 cars.
My guess would be the next Highlander from Toyota. That's the only thing that could be that advanced in the development phase. (it is due in the fall).
Or is it something not sold in the US?
What do you think?
Just for good measure, I added these pictures showing what we know about the RDX and new MDX.
I still think they do not look like the SUV on the picture above. Just look at the C pillar.
It has to be something else…