2007 Mercedes C class
Last Updated: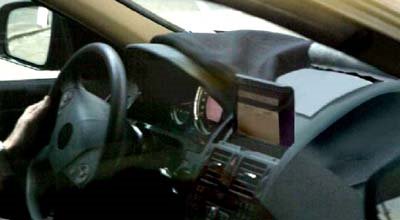 Another shot of the next C class interior.
With a navigation system hidden in the top of the dash. Similar to what Mazda offers.
And it's a good idea. That means you still have regular buttons for the stereo/air system.
And an interesting shot of the new one next to the current model.
We'll know how good the car looks in September.
I can't really say anything bad about this car, because :
-I haven't seen it.
-The "Mercedes/BMW obsessed fan police" is watching.