Saturn Astra in the US!
Last Updated: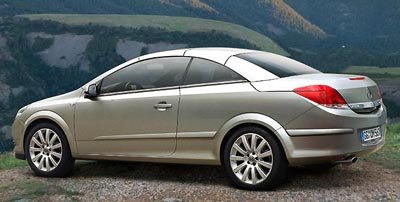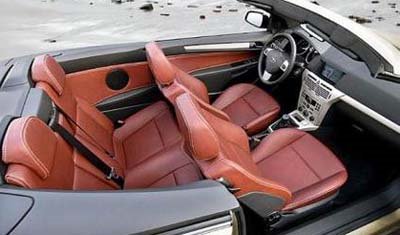 Finally…
The European press is reporting that GM has decided to import 40 000 Opel Astras as Saturn's replacement for the Ion.
GM had already secured the name Saturn Astra a while ago.
They are bringing over both the 3 door and the 5 door hatchback. A pretty gutsy move.
But it is also reported that Saturn will also sell the
Twin Top" convertible!
And that is pretty amazing. I am not sure how thy can bring this one over and sell it cheaper than the larger G6 convertible over here. But it is a great car.
These are very well engineered smaller models that will make GM a real contender in the US market. (and maybe kill the Cobalt on the way…)
And it is a big slap in Ford's face who still cannot figure out how to bring the new Focus over here…
I am not sure when the cars will show up over here. But the Astra is supposed to be redesigned for the 2009 model year in Europe. So they'd better hurry.
And the most likely engine would be the 1.8 Liter with 140hp.
With maybe more….