All new Honda Stream
Last Updated: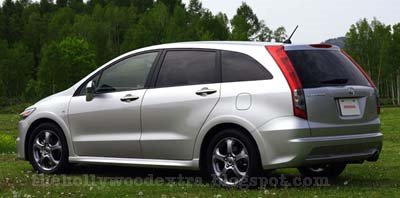 That's a surprise.
I didn't expect this until after the new CRV.
The current Stream is based on the CRV so I would expect this one to be based on the new CRV (duh…)
Honda was considering bringing the Stream over here a couple of years ago. So I think we have a good chance of seeing this one in the US.
The new CRV still being a 5 seater, this new 7 passenger model would complete the line up very well.
Sort of "giant Fit".
This is the current model, not sold in the US.