Untitled Post
Last Updated: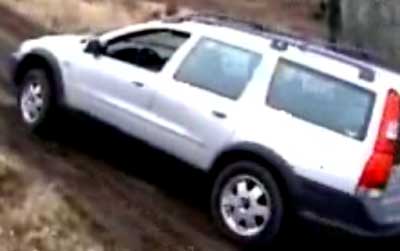 This is actually pretty amazing to watch.
Both Subaru and Volvo offer AWD on their cars (All Subarus in the US).
And Ford will be using the Volvo system in most of their sedans starting next year (Fusion,Zephyr etc…)
In these 2 wagons, they both claim real advantages in soft off road situations.
Well…
What a difference. The video is not in English, but like they say, a picture is worth a thousand words.
On one of the 2 cars, the real wheels never even engage even though the front ones are desperately spinning into the mud…
Care to guess which one wins?
Click
for the video.