2009 Chevrolet Camaro
Last Updated: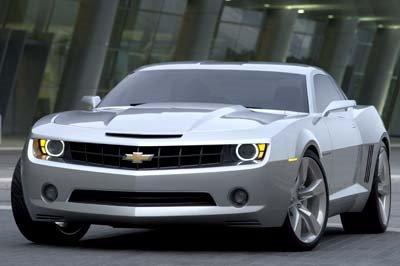 GM might announce actual production plans this coming Thursday!
The all new Camaro would come out in 2008 as a 2009 model.
It will feature a V6 as well as 2 V8 engines.
The V6 means it will be an affordable car, competing with the Mustang.
Let's hope GM doesn't change the design too much, or makes it even better.
Chrysler has already announced the production version of the Challenger would be "identical" to the concept…
Check out AmericanMuscle.com and their new line of
Chevrolet Camaro
Parts.