Who will get Chrysler???
Last Updated: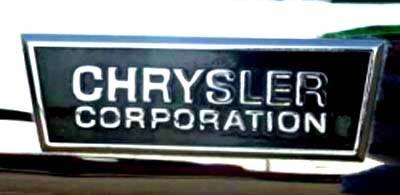 Although not officially for sale, the Chrysler division of Daimler/Chrysler seems to already attract the weirdest offers.
I mean wasn't GM almost bankrupt just a few months ago?
Now that can afford billions to get Chrysler.
And a Chinese company seems interested as well.
Hyundai apparently said no, so did Renault/Nissan.
But the Vince Burlapp company hasn't said anything yet…
Some of you here mentioned the possibility. And why not.
Imagine…
I could hire Giugiaro full time and turn every sedan into RWD.
And that's just the beginning.
( I would also bring back the old logo from the 70's)
And Chrysler is a good deal. Apparently when the Germans "merged" it into Daimler, it was worth $ 35 billions.
Now it is estimated at maybe $ 5 billions. Good job.
But… $5 billions is still $5 billions….
So the dream will have to wait a little bit longer.
Unless I get off my computer and get the guts to call my old buddy Steve Jobs….
(It seems Pixar was worth way more than Chrysler last year…)