$12 000 Smart in the US.
Last Updated: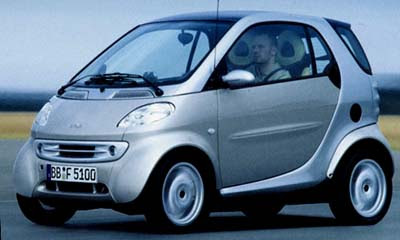 The 2008 Smart will start at $12 000 when it goes on sale in the US next year.
But wait, that won't get you Air conditioning, power windows or even a sereo!
To get that, you'll have to step up to the $14 000 Passion model.
You'll also get the glass roof and alloy wheels.
The "convertible" will set you back $17 000.
I think the "base" model is pretty much a rip-off and nobody in this country would buy a new car with no air and no radio.
At $14 000 the "Passion" model competes with much roomier cars with established reputations.
I have yet to read a very good review of the Smart.
I like small cars, but I would pass on this one.
Even though it'll be a lot of fun to see them driving around…