Audi R8 at $109 000 in the US!
Last Updated: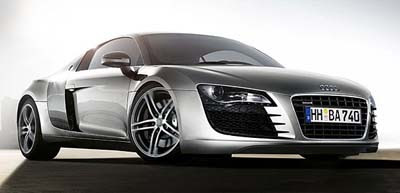 And they will charge $9000 extra for the automatic!
That compares with $78 200 for an AWD Porsche 911. ( $88 400 for the more powerful Carrera C4S)
Or $110 000 for the Aston Martin V8 Vantage.
I would call this another case of too much self confidence from Audi/VW.
Most sports car people just dream of the 911. And the legend is over $30 000 less than the newcomer.
Even the super exotic, and very exclusive, Aston Martin is almost the same price.
Good luck…