BMW Diesel in the US in 2008
Last Updated: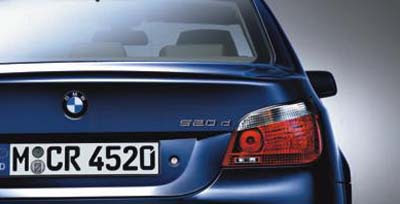 BMW announced they would start selling their Diesel models in the US for 2008.
Not sure which ones yet. In Europe, pretty much every BMW model is available with a Diesel.
I was lucky to have a friend who had just bought a 525 D last time I was in Europe (3 years ago) and got to ride in it for a while.
A very impressive car. Very smooth, fast and quiet.
As long as you don't lower your window at a stop light. Then you can hear just a bit of that "Diesel sound" .
I guess people obviously get used to it because my friend couldn't even tell anymore…