Evo X Hatch
Last Updated: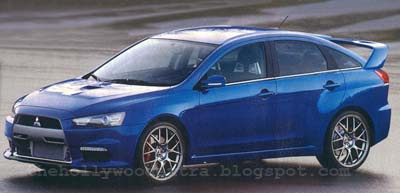 I must admit, super fast compact cars aren't my cup of tea.
But this hatchback version of the upcoming Mitsubishi Evo X is much better looking than the new Subaru Impreza.
It looks like the US will get both the sedan and hatch versions of the Subaru.
Let's hope Mitsubishi does the same with the next Evo.
This hatch on the "regular" Lancer would be great too…