Hyundai Genesis concept
Last Updated: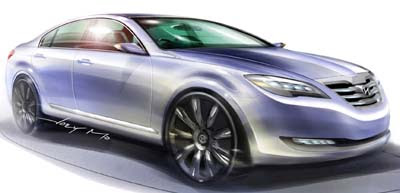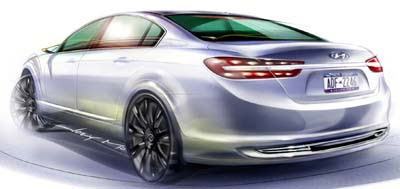 This concept will be shown at the New York show next month.
And unlike all other Hyundai concepts, this one is a actual preview of an upcoming model.
It is basically Hyundai's new large sedan with show car wheels and other details.
I am not sure if the production car will use the Genesis name (Or if Phil Collins will be in the commercials).
I hear European rumors about the name i70.
The car will be RWD, and will offer the choice of a 3.8 Liter V6 or 4.6 Liter V8.
Hyundai claims it will compete with the BMW 5 series and the Lexus GS.