Infiniti EX "Concept"
Last Updated: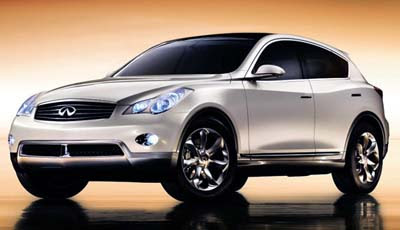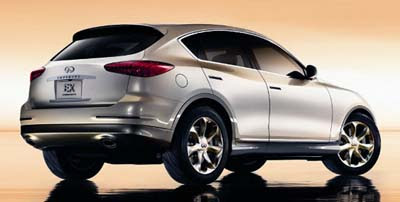 One of these "fake" concepts that is pretty much 99% similar to the upcoming production version.
In this case, a good thing.
I think it looks great.
But that's pretty much all I know.
This new Crossover is smaller and cheaper than the FX,to compete with the Acura RDX and the upcoming small RAV4 based Lexus. But I am not sure what it is based on.
I would guess it shares some stuff with the Nissan Rogue, so it would be FWD based.
Being an Infinity I would think it uses a V6, but which one?
They can't really use the same engine as the larger FX.
No sure if Nissan/Infiniti even has anoter V6…
More latter.