2008 Euro Accord/Acura TSX
Last Updated: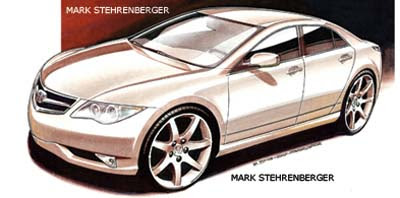 At least what illustrator Mark Steherengerger thinks it'll look like.
It does look nice, but not great.
Let's hope the real thing turns out a bit more modern.
This one doesn't look much better than the current TSX.
Thanks to an "anonymous reader" for the tip.