2008 Saab 9.3 caught by phone
Last Updated: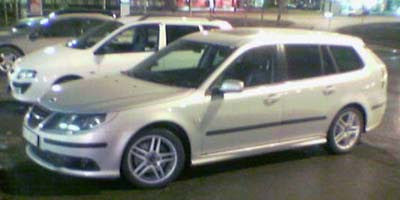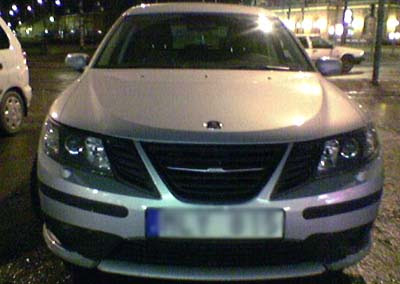 Still wearing a bit of camouflage but not much.
Around the headlights. And the black rubber stripes are fake ones. Actually black tape.
The new car won't have them.
Plus the lower part of the bumper still has some black paint.
It's a pretty big change. they did redesign the whole hood and fenders on top of the new front end.
The interior should be the same, it was revised last year.
The V6 will now get up to 290hp. And AWD is planned.
I like the 9.3. It is a bit conservative for Saab, but it does look good.
And the converrtible looks even beter.
I am not sure if these changes actually work with the rest of the car though…
It might end up looking a bit weird…
We'll know early summer.