C Class for the US
Last Updated: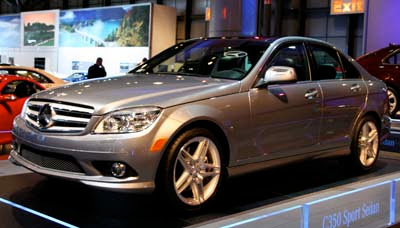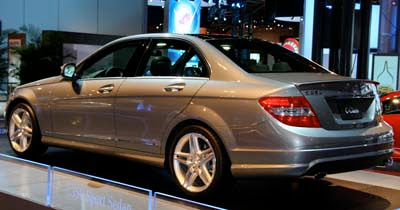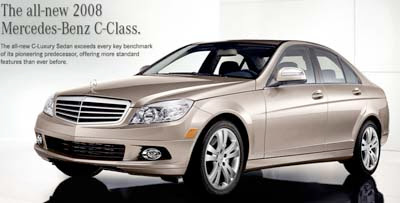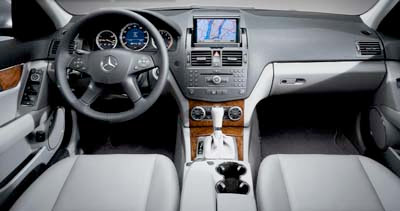 Looks pretty much the same than the European one.
Except for the front side marker on side of the bumper.
Weird…
2 versions available in the US: Sport and Luxury.
-Luxury comes with a 228hp 3.0 Liter V6.
17 inch wheels, sunroof are standard.
-The Sport model comes with the 3.0 Liter standard, or a 3.5 Liter V6 with 268hp as an option.
The 3.5 Liter can get a new 7 speed auto.
These specs are nice but nothing special.
We are now living an a world where all of that stuff is standard issue in the 306hp Infiniti G35.
Even a V6 Camry has more power.
I know, I know, there is nothing like a Benz. They feel like a tank etc…
True. But not most people looking for a small luxury car. Most of them will think the competition is just as good.
I know, hp isn't everything. But V6s from Toyota, Honda, Nissan and even the latest from Ford and GM can easily be compared to the ones from Mercedes.
The C class looks nice But I think it'll be a tough fight for Mercedes.
Prices haven't been announced yet.
But you can bet i won't be cheaper than the competition.
I smell the return of the $399 (or less) lease very soon…