Farewell to the Crossfire
Last Updated: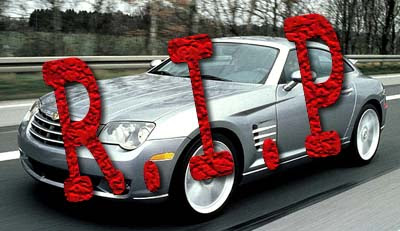 The Chrysler Crossfire will stop being produced next summer.
I always liked that car.
I think it looks great. Different and original.
But I guess it was too expensive for a Chrysler. And the market for cramped 2 seaters that aren't really sports cars is pretty small anyway.
A friend of mine has one and I got to drive it.
The ride is pretty firm. And the interior is just way too chlostrophobic for my taste.
The combination of a super low roof and narrow windows make you feel like you're in a cave.
Next to it the Chrysler 300 feel like an open convertible.
Still, a good car, for the wrong company…