Jay Leno's garage
Last Updated: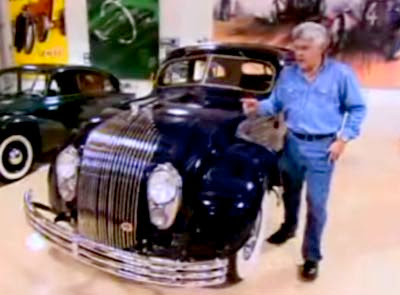 Jay Leno's garage is a true gold mine for anyone who loves car.
I haven't had time to watch all the videos on the site (that could take a whole day) but I will.
Mr.Leno has to be one of the world's greatest car fan.
This site is a treasure for anyone who loves cars, any kind of cars.
I have seen him many times at Bob's big boy in Burbank and even talked to him when his 1912 Stanley Steamer was stuck in front of my friend's house in Studio City a couple of years ago!
And he was a great guy.
Click
to enter his garage.
By the way, this was a tip from a reader.
Many thanks!