Production Camaro????
Last Updated: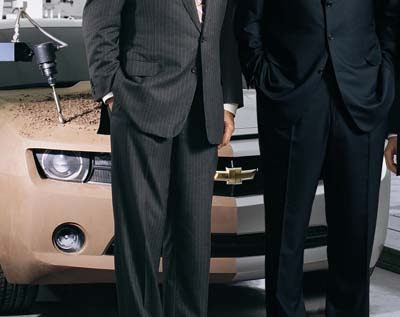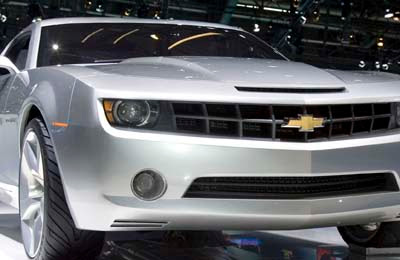 I am talking about the car on top, the one behind GM's big suits.
(The bottom one is the concept).
There might be a few differences… Are they?
Bob Lutz has said the production car would look almost exactly like the concept.
And they will even offer wheels almost as big on some V8 models.
So maybe this is it…..