2009 Chevrolet Traverse
Last Updated: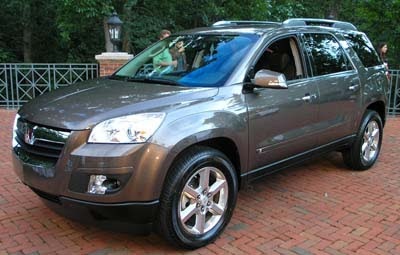 Chevrolet is rumored to get their own version of the Saturn Outlook (pictured here) as early as next year.
The Saturn version doesn't look that much different from the GMC one, so the Chevy won't be "all new".
But you can expect a redesigned interior and a new front end that would match the 2008 Malibu.
I have not read a bat review about these cars yet. And they have all been selling very well for GM. (Even the Buick Enclave)
A good move…