AWD V6 Corolla coupe coming???
Last Updated: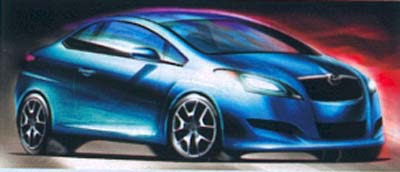 Why not.
Toyota is planning a 3.5 Liter V6 version of the Auris. (Blade)
And a coupe might not be far behind. It could very well end up over here as the Corolla coupe.
Toyota has already stated their 3.5 Liter V6 is costing them $1000 less per unit to produce than the previous 3.3 Liter version.
So it might make sense to squeeze it into a smaller car and get a few steps ahead of the competition.
We'll see…