The Burlapp Audi A4 test drive
Last Updated: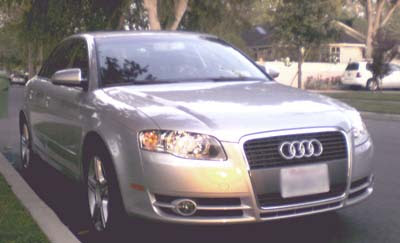 The model I am driving here is the FWD 2.0 Liter Turbo with a CVT.
I was surprised by the CVT because I thought Audi replaced them by their 6 speed auto a few years ago.
I guess I was wrong.
My first impression (and I also heard it from others) is that the car does look expensive. It is also very well finished outside.
But it is basically the same shape Audi has used for decades now.
Nothing new, but somehow, it does still work for those who aren't looking for something too stylish.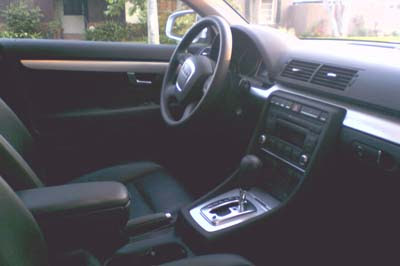 It looks very well made. Although there is a good amount of hard plastics. But they look good.
Overall, the interior isn't a match for the new Passat I drove a couple of weeks ago. The VW has pretty much the same quality, but looks much better and more modern.
Plus, it is way roomier than the Audi.
So… Let's drive.
The only way I can describe the sound of the engine is: Diesel.
I know, it is the same engine I drove in the Passat, but somehow, in this car, if feels much rougher and even noisier. Just like a diesel, and not a very smooth one.
Plus, there is an unacceptable lag that wasn't present in the VW.
Where does that come from???
I think the CVT and the Turbo engine just don't work well together.
You would think they'd figure that one out before production…
When you start going, there is almost no power for a couple of seconds, then a rush of speed that is actually hard to control the first time.
The brakes are also way to touchy. Making it almost impossible to stop smoothly.
The steering felt like a video game.
More like a Jetta than a Passat. I didn't notice that in the Passat at all.
And it requires constant adjustment on the freeway.
It seems way too sensitive.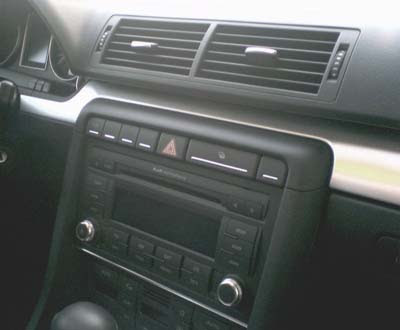 The radio in this "base" model is OK, but again, not better than the Passat or even the new Beetle.
The dials all look the same, and I am not a big fan of the all red night lighting. (But that's just me…)

Talking about the new Beetle, here is the same armrest, and almost the exact same console.
People slam Lexus and Infiniti for using Toyota and Nissan bits, but Audi isn't above that practice either.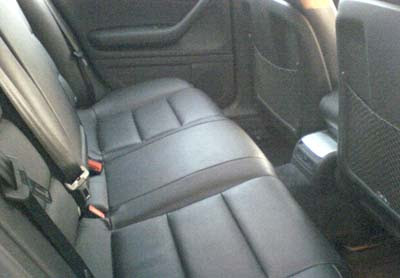 The back seat isn't that roomy, but not worse than other European premium compact cars.
I was actually very surprised by the A4.
To me, this car lags far behind its competition in almost every way.
The engine/transmission combo is terrible. Worse than any other car at the same price.
A car that looks that expensive shouldn't drive or sound like a cheap econobox. There is really no excuse for that.
And on top of that, you have to facture the very poor reliability record and horrible resale value.
The A4 I drove is priced at $30 200. You could compare it with:
-BMW 3 series. The BMW is so superior it isn't even funny. ($34 400)
-Acura TSX. The Acura has a much more refined powertrain, is more reliable and loaded for less money.($28 000)
-Infiniti G35. Roomier, faster, quieter, more reliable, and more attractive. ($31 400)
-Lexus IS 250. Much better interior, engine, transmission, resale etc… ($31 400)
The list could go on for ever.
I even liked the Fusion V6 better. At least a far as how it drives.
But I thing the A4 's biggest challenge is the Passat.
A better looking, roomier, quieter car with a smoother ride and superior transmission, for about $5000 less.
The Audi has no advantage over the Passat.
They need to rethink pretty much everything for the next one…
By the way. I have to apoligize for the bad pictures.
My trusty Pentax SLR is being exchanged for a newer one as we speak.
So these are "bad" cell phoe photos….
(My Camcorder is still in ths shop)