Fat guy in a Mondeo
Last Updated: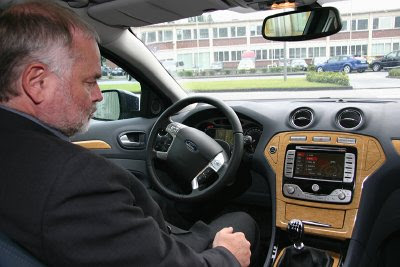 Not that much room left in there.
I thought the pic was actually ineresting because it shows a wood color I had not seen yet for that car. Doesn't seem as shiny.
Maybe it's the picture… Or something…
By the way, the "fat guy" is one of the designers of the "Hi tech link between the the car and driver"…
Whatever that is….