New Mini Convertible
Last Updated: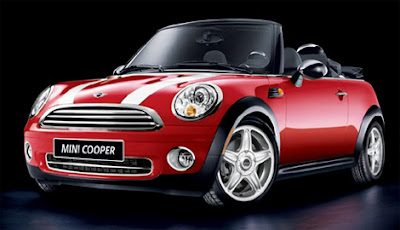 This picture came a dealer website.
Then, of course, it was all around the world in various sites and blogs in a bout 5 minutes.
But later, Mini officially claimed that no official picture of the car exist, yet.
So you be the judge.
It looks real to me. And if it isn't, the real thing will look exactly like that anyway…
The new Convertible is based on the redesigned 2007 Mini, of course.