SOLD!
Last Updated: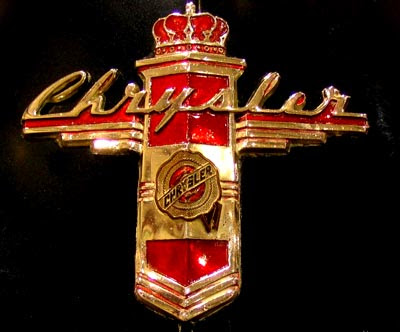 That's right, Daimler finally sold Chrysler today.
Well, almost.
A company named Cerberus bought 80 % of it for $7.4 Billion.
That sounds like a lot, but the Germans bought it (I know, they still call it a "merger") for I think, $27 billions back in 1998.
So it did take them almost 10 tears to ruin it.
Chrysler was actually making money at the time. And was known for good designs.
But a few greedy bastards on both sides of the Atlantic came up with the ultimate scam to put a lot of money in their pockets.
They called it a "merger of equals".
Now Chrysler is pretty much in ruins, with ugly cars nobody wants. (For the most part).
They have more light trucks than anyone else. Talk about good planing .
And their all new models don't exactly look like winners either.
The Sebring is kind of disturbing looking, I have yet to read a good review of the Nitro. And where is the new PT Cruiser?
Why let it die?
How come the Sebring doesn't look like a small 300?
Etc..etc…
I think it will take Chrysler a long, long time to just catch up .
Let's hope the new company has the funds, and the patience….
The worse part about the whole thing, is that I couldn't come up with the whole amount on time…
I was close, but not close enough.
My dreams of running Chrysler are now officially shattered…
All hope isn't lost. I hear the Ford family is trying to dump their stocks (Does that show you how much they belive in their own company or what).