2009 Lincoln MKZ
Last Updated: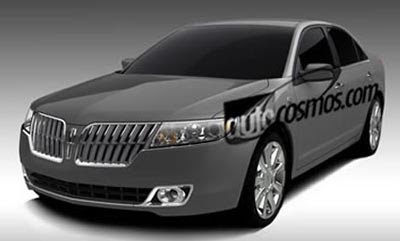 Just like the Fusion, it looks like the small Lincoln will get a new front end within a couple of years.
This looks very nice. Seems like they are using the front from last year's concept on all their upcoming cars.
But is it too late? Who actually consider a Lincoln anymore?
It's not a bad car. Far from it. But I don't think most people even think about Lincoln when they're comparing a Lexus ES…
They need something striking. Something people have to have. Despite it being a Lincoln.
Others have done it. Tons of people who bought a PT Cruiser would have never been caught dead in a Chrysler before.