It's alive!
Last Updated: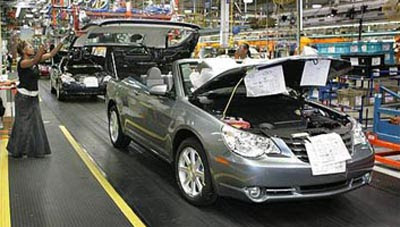 Production has started on the new Sebring convertible.
I don't like the sedan, but I think the convertible looks much better.
And the interior, as long as it's not the cheapo rental car grey cloth, is actually pretty decent and original.
Reviews haven't been too bad either…
We'll see….