Lincoln MKS interior
Last Updated: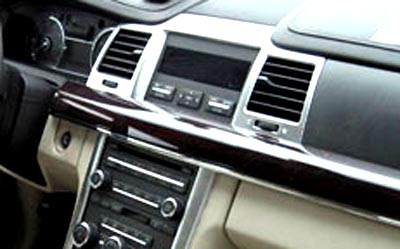 I almost forgot about this one.
The all new large Lincoln sedan. The one that will NOT get a V8.
Relying instead on a couple of V6s. In a luxury car market filled with V8 options.
Sounds like a smart move, right?
The interior seems OK, but just different enough from the concept to make it just a bit.. lame.
At least on these pictures, the wood looks fake and the chrome looks cheap.
We'll see….
Click
for the whole story.