New 2009 A4 illustration
Last Updated: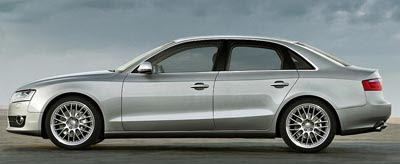 And it looks pretty real to me.
Of course, now everyone thinks the next A4 will look like the new A5.
They all look pretty good, but they all look like each others. Even Mercedes and BMW try to make their models look a bit different now.
If the A4 turns out to be just a four door A5.. Well…..