2008 Honda Accord coupe
Last Updated: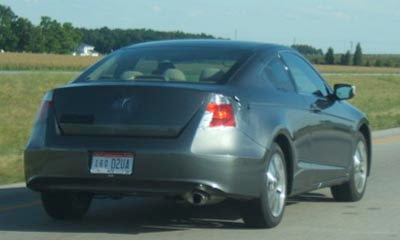 This picture was sent to me by "avid reader from Ohio".
I think the car looks much better in this color than the bright red we saw before.
This will be another big hit for Honda.
I guess we'll see the whole thing in a month or two.