Another 2009 Prius illustration
Last Updated: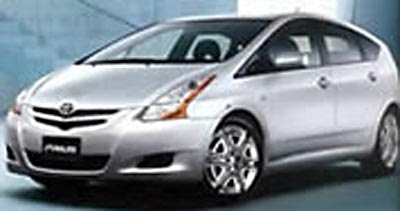 No one really knows what the next Prius will look like.
One thing I know, it won't look as crazy and futuristic as the concept they teased us with last year.
So this one here might not be a bad guess.
A friend of mine was looking for one a few months ago (and another friend ended up getting one).
Seems that you can now get them with a discount of at least $3000 off the lot.
which means about $26000 for a loaded one with even leather and navigation. Not a bad price.
This now really competes with other mid sized cars. Plus you'll get at least 45mpg instead of about 23 or 25.
if you don't mind the lack of power, the winning from the tiny 1.5 Liter engine, and get rid of it before it needs new batteries, it is a really nice car…