Audi A5 sighting!!!
Last Updated: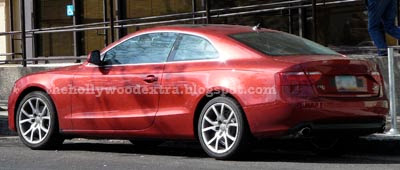 In Santa Monica California. Just a few hours ago!
I was very impressed by how solid and well made the car looks.
But again, most Audis do look good and solid. They just spend a lot of their time at the dealership.



This guy stopped in the middle of the street to compare the new Audi to its BMW 3 series coupe.
I like the 3 series coupe. But I think the A5 interior is more interesting. And the BMW might turn out to be a more reliable car to own.
The car was clearly a European model with New Mexico plates tacked on.