BMW 120i Sighting in Canada
Last Updated: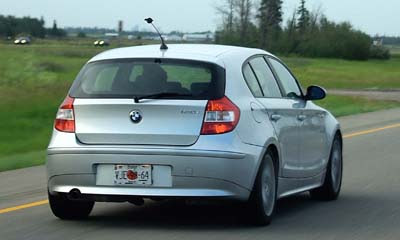 As far as I know, the 1 series hatchback isn't for sale in North America.
The plates are actually from Mexico. Where the car isn't for sale either. (At least I don't think it is, or is it???)
The 1 series has been for sale in Europe for a few years now, and we are getting the coupe and the convertible version in the US next year.
Thanks again to our Canadian "Burlapp fan" Robert Prins, who took the picture a few days ago on his way to Edmonton, and sent it to me the next day…