Imperial: dead
Last Updated: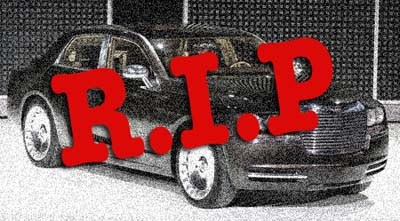 That's the latest rumor, at least.
Just when they told us the Imperial was going to make it into a pruduction model, they actually pull the plug on it.
I just hope it's true.
The Imperial concept was one of the ugliest, most vulgar design I have seen in years.
They claim the new fuel economy standard killed the project.
Sure. Blame it on that.
Anything but themselves.
I think someone at Chrysler finally woke up and decided the brand doesn't need one more ugly car in the line up if they really want to be taken seriously…