Kia Pro-cee'd
Last Updated: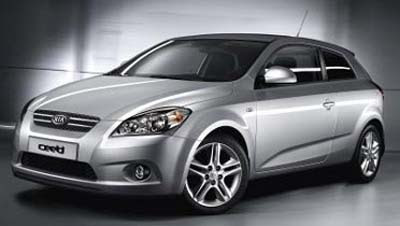 That is one stupid name.
I am not sure how new this actually is.
The 5 door was feature on this site a few months ago.
I guess the 3 door version is new.
So now they have 5, 3 doors and a wagon. Just like the Golf.
I mention the Golf because this cool looking Kia is for Europe only. (and I guess, Korea…)