Toyota Plug-in Hybrid
Last Updated: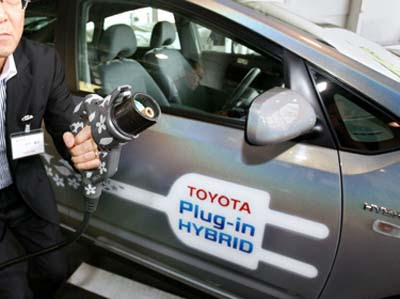 Toyota has announced the start of their road tests for a plug in hybrid car.
The prototypes are based on the current Prius.
No word when such a system will be ready for sale.
It seems too late for the next generation Prius, due out in a bout a year.
Unless they're not telling us the whole story….