VW Tiguan in the streets.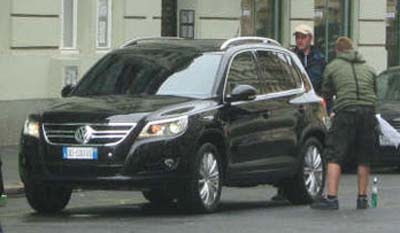 In Eastern Europe, getting ready for a video shoot.
This one seems to have more chrome than the models VW showed us before.
A more upscale model, I'm sure.
Still doesn't look that different from any other small SUVs.
I'm not sure I'd pay a premium over a CRV for this….