2008 Accord coupe with ugly aftermarket crap on it.
Last Updated: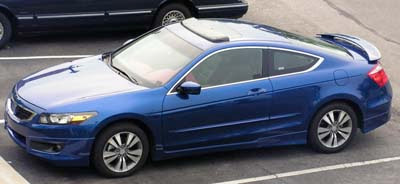 Already….
The skirts, the spoiler etc… Anything to make a decent car looking car ugly.
Not sure what they are testing here. Maybe it's just a photo shoot of what dealers will offer as ways to ruin your car.
I still like the new coupe.