2008 Chevrolet HHR
Last Updated: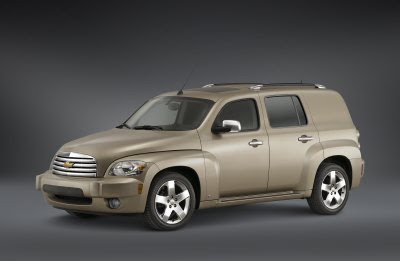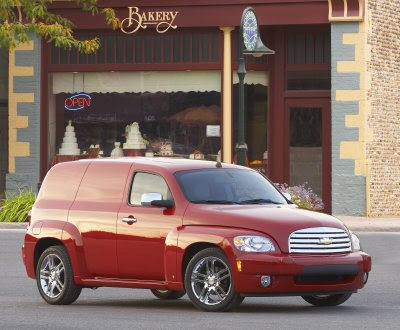 The red car is the new panel version, already out in the streets. And quite cool looking.
But what is this "new for 2008" covered rear window verion about?
Never see that one before.
And what is the advantage of a giant blind spot? Unless you carry secret FBI files on a regular basis, or sell hot plasma TVs out of your truck. I don't really see the point.