2009 Pontiac Vibe
Last Updated: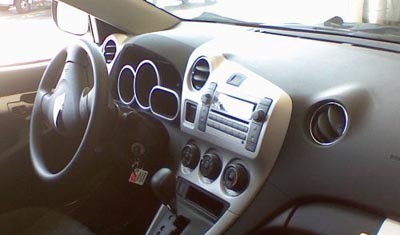 Just when you thought the Vibe was dead…
GM and Toyota are at it again.
And it looks like a very nice update. Nothing about the next US Matrix yet, but it should have similar proportions, and maybe the exact same interior. Like the current models.
I would also think they would at least bump the engine up to 2.4 Liter.
For more pictures, including exterior shots, click
And thanks to Ryan for the tip!