New Audi A4
Last Updated: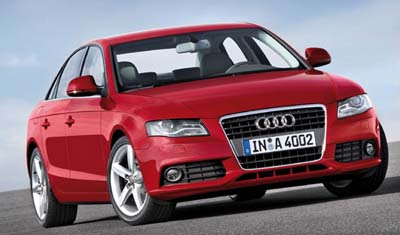 That's right, "new"….
I thought it was going to look like a 4 door version of the A5.
But, from this picture at least, it just looks like the current car. Sure there are some different lines here and there.
But really, why even bother redesigning a car to come up with this….
The 1st generation A4 design was the best. And I think it still looks much better than the current model. Or this one.