Next Mercedes E class interior
Last Updated: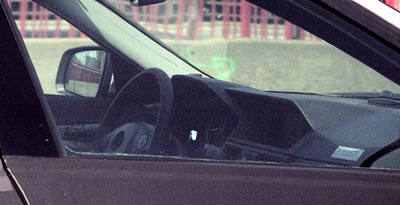 I know you're not supposed to judge a car from a grainy spy picture.
But this dashboard (or what we can see of it) looks really horrible.
Is something that square considered upscale now?
(these cars start at over $50 000!)
It will be 2008 by the time this thing comes out.
This looks like 1978…