Renault Wind in production by 2009?
Last Updated: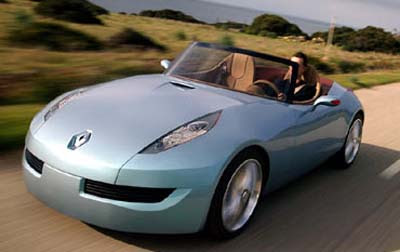 That's the latest rumor.
Renault might actually produce a version of their 2004 concept to compete with the Miata.
But there is a chance (a pretty big one) we might see a version of this RWD convertible in the US through Nissan.
With an all new design.
Nissan has been testing a "smaller than Z" RWD sport car for a few months.
This might be it. And the Miata's largest market is the US. Not Europe.
If you want to compete with the Mazda, you must do it in the US…