Saturn Astra pricing
Last Updated: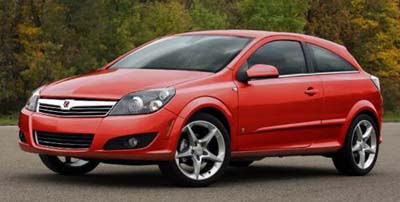 The cheapest one will be the XE model of the 5 door version at $15 995 with a 5 speed manual.
It will go up to $19 820 for a XR version of the 3 door. Plus options.
You could compare this to a Honda Civic.
Where you can get a DX Sedan for $16 405.
And an EX Coupe for $18 700.
The Astra seems pretty competitive.
Amazing that GM can do it, and Ford keeps claiming they could never sell the "new" Focus in the US.
"It would be too expensive"…